Masland's Time-Tested Quality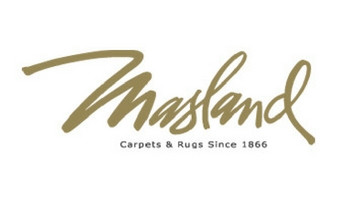 Did you know that Masland carpet has been around for 150 years? That's quite a number of premium carpets and, as you can imagine, of happy customers as well! It is therefore no surprise that when it comes to quality and style, Masland is an industry leader.
Masland puts its experience to good use as it controls every aspect of its manufacturing and distribution. Unlike many other carpet brands, Masland owns and operates its own state-of-the-art manufacturing and distribution plants. These plants are far from small; in fact, they collectively encompass an area of over one million square feet! What this means is that Masland can continue to stay ahead of the competition with new processes and new weaves. Also, since Masland operates the plants, it can ensure that all carpets meet rigid quality standards.
Masland offers nylon carpets, but its fine wool carpets are more noteworthy. Wool is naturally soft and stain resistant, so Masland's wool carpets are comfortable and strong enough for every residential setting. The carpets also come in a variety of colors and patterns, so there is surely one to fit your design needs. At the same time, since wool is natural, Masland's wool carpets are friendly to the environment. This eco friendliness is certainly furthered by the fact that Masland utilizes energy-saving processes in its manufacturing. So, you can rest easy knowing that your nee Masland wool carpet will remain soft, strong, stain resistant, and friendly to the environment.
Visit Carpet One of San Ramon to check out Masland carpets. We carry a large selection in our San Ramon, CA showroom, so there will surely be one to catch your eye.