Karastan Carpets & Rugs
We at Carpet One Floor Home of San Ramon are happy to be your local authorized Karastan dealer. As such, we offer a great selection of Karastan carpet and rugs. Why are we so happy about our selection?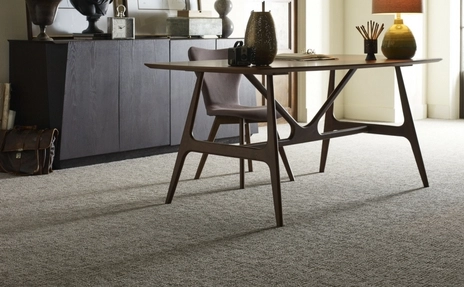 Karastan has been an industry leader in carpet for almost 90 years. To know Karastan, you need to know its rich history. Karastan has been around since 1928, when it released the first machine-made rug that had the detail of handmade rugs. Then, in 1948, Karastan furthered its reputation with the introduction of the Kara-Loc method of weaving. Kara-Loc made possible fashion innovations such as multi-colored designs, which helped catapult Karastan to the top of the industry.
Nowadays, Karastan continues to be one of the world's premier luxury carpet brands. It offers stylish, high quality carpets that can complement any room's design. These carpets are durable and long-lasting, which means they hold their beauty for years and years. Also, Karastan often includes renewably-sourced polymers in its carpets, so most are environmentally responsible. As an industry leader, Karastan takes its commitment to customers, new technologies, and the environment very seriously.
Our Selection
Since we're an authorized Karastan dealer, we can pretty much special order any carpet or rug. However, we do have a few favorites:
Madison Avenue: Madison Avenue carpets from Karastan are made from 100% pure New Zealand wool, so they are some of the softest carpets available. Plus, since wool is naturally stain resistant, these carpets are durable enough for most home settings. Madison Avenue carpets also include Kara-Loc technology, so they are engineered to last for a long time. You can choose from 18 colors.
Maiden Lane: Maiden Lane carpets feature the same New Zealand wool construction, and they also are made with Kara-Loc technology. As a result, these carpets are perfect for home settings, even those with children and pets. There are 10 different colors from which to choose, including ivory, gray, and blue.
Elegant Approach: Whereas Madison Avenue and Maiden Lane carpets are made from New Zealand wool, Elegant Approach carpets are made from Karastan's Kashmere fibers. These fibers, although they look and feel exactly like real cashmere, are much more durable. So, you won't have to worry about everyday wear and tear. The Elegant Approach collection includes 20 different colors.